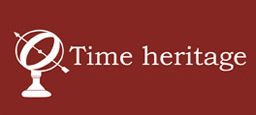 Time Heritage is a company founded in 2003 in order to provide interdisciplinary services and implement projects in Cultural Heritage management and enhancement.
We combine a broad spectrum of activities including conservation of historic buildings and works of art, content development for purposes of cultural heritage enhancement (internet sites, 3D productions, digital educational material and games etc), education on issues related to history, archaeology and conservation, digitization and small-scale publications.
Since 2013, the company is particularly active in the field of European and other subsidized programs.