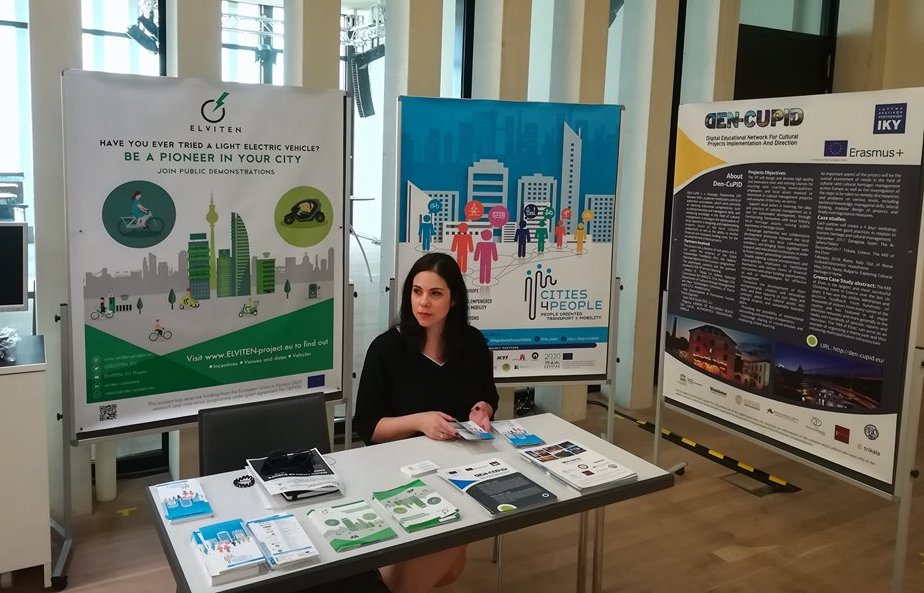 One more Annual Conference from the Major Cities of Europe, It Users Group, to which the Municipality of Trikala and the Developmental Company of the city of Trikala, e-Trikala S.A are members of, was successfully completed. This year's Conference took place in the German city of Leipzig between 28thand 30 of May 2018.
During the first day of the Conference the Major cities Members Assembly also took place, during of which the members discussed for all the current issues such as the Conference, this years new members and any future actions or workshops.
Municipality of Trikala and e-Trikala S.A was represented in both- the members Assembly and the three days Conference- by Mrs Christina Karaberi from the Department of Research and Communication of e-Trikala S.A.
During the Conference E-Trikala took the opportunity to further disseminate via a stand and presentations, three European Projects that are currently being implemented in Trikala.
More precise the following European Projects were presented during the Conference: