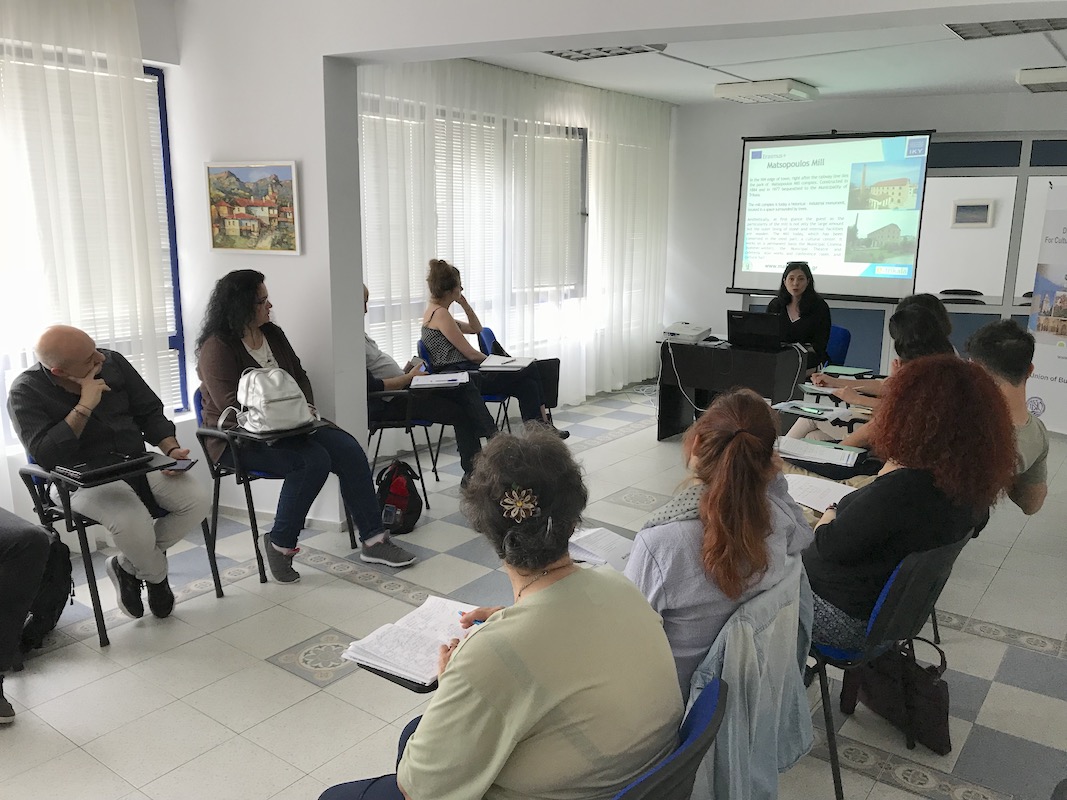 The 4thworkshop for the European Project Den- CuPID (Digital Educational Network for Cultural Projects Implementation and Direction), which took place in Varna (Bulgaria) from 14thof May up to 17th, was completed successfully. Trainees from Greece, Spain, Italy and Bulgaria attended the workshop. Den- CuPID is a project that runs under the auspices of the State Scholarships Foundation (IKY) and is an Erasmus+ Program for Education and Training.
The workshop was organized by one of the projects partners, UBBSLA. The workshops main theme was "Exploring culture heritage in Varna, Bulgaria- 100+years of history and life" and the main objective was to present and analyze best practices on exploiting and promoting cultural heritage. Representatives from e-Τrikala S.A presenting the successful implementation of the theme park "Mill of Elves".
In addition, on the 17thand 18th of May the projects partners meeting took place in order to discuss all the managerial issues of the project as well as the operation of the educational platform which is also one of the projects objectives. This educational platform will give access to anyone interested to an important educational material for cultural management and touristic promotion. E-trikala S.A was represented by Mrs. Christina Karaberi, Department of Research and Communication and Mr. George Gorgogetas, computer engineer.