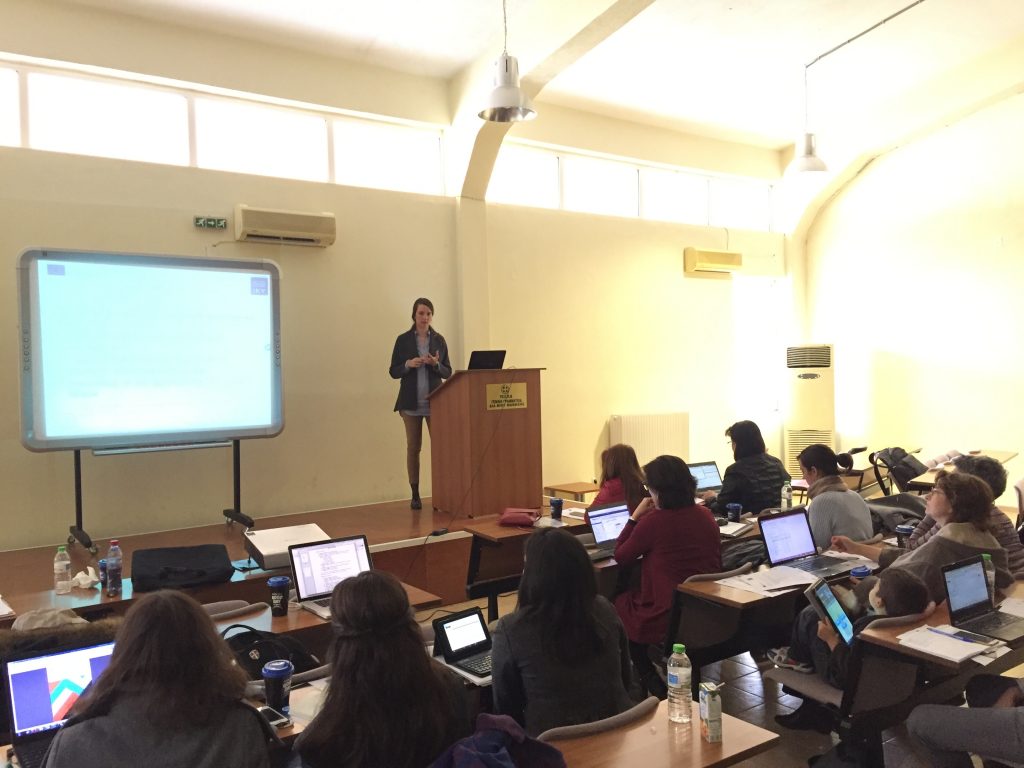 The Digital Education Network for Cultural Projects Implementation and Direction, which was held in Trikala on November 24 and 25, 2016, was successfully completed at the E-Trikala Operational Control Center
The Den-CuPID program, which will last for two years and is sponsored by the State Scholarship Foundation (IKY), which is a Public Decentralized Service  of the Ministry of Education, Research and Religious Affairs, and has the status of National Coordination Unit of the Erasmus + Program for Education and Training, aims to establish Strategic Partnerships to promote and disseminate good practices on the proper management of cultural and tourist actions and tools, as well as on the search for viable business plans for the development of tourism, promotion of local products and use of historical monuments.
Den-CuPID's strategic partnership involves partners from 4 countries, namely Greece (E-trikala SA, UNESCO Hellenic National Committee, EOS Amphiction, Time Heritage Ltd and the University of Patras), Spain (VEA QUALITAS, SL), Bulgaria (UNION OF BULGARIAN BLACK SEA LOCAL AUTHORITIES SDRUZHENIE), Italy (Associazione di Promozione Sociale Futuro Digitale). The general coordination for the implementation of the program is handled by the development company of the Municipality of Trikala, e-trikala SA.
Representatives of all 8 partners participated in the workshop, and a representative of the Municipal Authority, Deputy Mayor of Education, Culture, Sports and Youth, Efi Leventis.