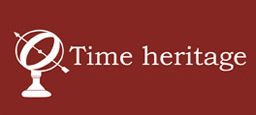 Time Heritage is a company founded in 2003 in order to provide interdisciplinary services and implement projects in Cultural Heritage management and enhancement.
We combine a broad spectrum of activities including conservation of historic buildings and works of art, content development for purposes of cultural heritage enhancement (internet sites, 3D productions, digital educational material and games etc), education on issues related to history, archaeology and conservation, digitization and small-scale publications.
Our team includes:
Dr. Afroditi Kamara, founder, Historian and cultural heritage consultant

Dr. Maria Tsitimaki, partner, architect specialised in conservation of historic buildings

Dr. Kleopatra Ferla, associate consultant, Historian (ancient period)

Dr. George Tzedopoulos, associate consultant, Historian (modern period)

Despoina Lampada, PhD candidate, Archaeologist (Byzantine period).
Over the years we have implemented various projects, in the following fields:
Digitization and Content development
Content development for the on-line Encyclopedia of Boeotia (on behalf of the Foundation of the Hellenic World)

Content development for the digital applications of the Plutarcheian Historic and Cultural park of Chaeroneia (http://www.livadia.gr/livadia24/index.php/digitalmapoflevadia/article/52-kentro-eikonikhs-pragmatikothtas)

Content development for the project NEMO (virtual guiding system in the Pierides' Museum, Larnaca, Cyprus) www.nemoexperience.com

Content development for the site

http://lepanto1571.gr

 focusing on the naval battle of Lepanto as well as on the cultural heritage of the region of Naupaktos.

Documentation, digitization and content development for two major archaeological sites of Greece, namely Delphi (

www.e-delphi.gr

) and Nestor's Palace in Messenia (

www.digitalpylia.gr

)

Content development for the digital applications of the New Wing of the Museum of Asian Arts in Corfu (

www.matk.gr

)
Conservation
Seminars on conservation

Implementation of the documentation and research for the project MoCaCu: Portable Care for the Documentation, Characterization and Conservation of Movable Works of Art in Remote Areas of Greece, led by the University of the Peloponnese  (

www.onsitepreservation.eu

) (

https://www.youtube.com/watch?v=o2DOPC8pWrE

)

Publication of a book on Preventive Conservation (in Greek), edited by C. Karydis, E. Kouloumpi and A. Sakellariou

Conservation of paintings for the Greek Ministry of Defence
Cultural heritage Management
Research project "DIAPLASIS": Management plans for Places of Historic Importance. The project, funded by the General Secretariat of Research and Technology, created a handbook for producing management plans and two case studies, one for the archaeological site of Kenchreai, Corinthia and the other one for the historic town of Chania, Crete.
EU-funded projects
Time Heritage is member of the Cultour+ consortium for the implementation of the Erasmus+ project "Innovation and Capacity Building for European Cultural Routes", led by the University of Extremadura. Cultour+ focuses on entrepreneurship training for cultural and religious tourism.