The first Workshop of DEN-CuPID" (Digital Educational Network for Cultural Projects Implementation and Direction – http://den-cupid.eu/en/) that took place during 18-21 September 2017 in Zaragosa, Spain, was successfully completed.
The project is sponsored by the State Scholarships Foundation (IKY), which is a Public Decentralized Service of the Ministry of Education, Research and Religious Affairs and under this case has the role of the National Agency of the European Erasmus+ Program for Education and Training.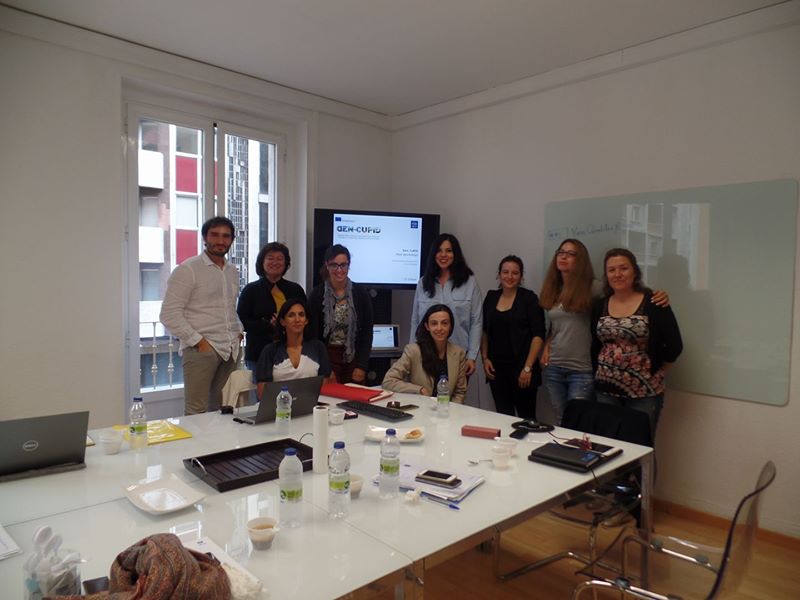 DEN-CuPID is a Strategic Partnership between SMEs, academic institutions and Local Authorities associations and aims to promote and disseminate good practices on the successful cultural and touristic management, to seek sustainable business plans for the development of tourism, the promotion of local products and the use of historical monuments.
Consequently to the workshop, during 21 and 22 September, the second scheduled partners' meeting took place, where representatives from all the project's partners participated, Greece (E- Trikala S.A. Unesco Hellas, Time Heritage LTD, University of Patras and E.G.T.C. Amphictyony), Italy (Associazione di Promozione Sociale Futuro Digitale), Spain (VEA QUALITAS, S.L), Bulgaria (UNION OF BULGARIAN BLACK SEA LOCAL AUTHORITIES SDRUZHENIE). E-Trikala S.A who is the coordinator of the project was represented by Mrs Christina Karamperi.
The next workshop will take place at 4-7 of December 2017 in Trikala Greece, where 20 trainees from 4 different countries will participate (Greece, Spain, Italy and Bulgaria).